---
 My Why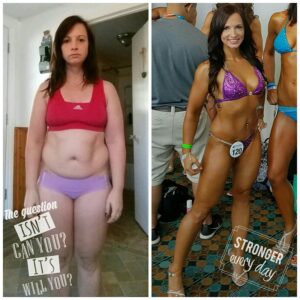 Having been through my own weight loss journey, I understand how difficult, confusing, and draining the whole process can be. It was only when I started surrounding myself with like minded individuals, got some accountability partners, and people to help keep me on track and stay motivated, was I finally able to push through. Support is an absolute must when on your journey – be it a journey for increased physical build, weight loss, endurance, strength, muscle definition, health goals etc. And that's why I decided to start getting certified and be a person of support, to help people reach their goals just like I have, and continue to do.
Why American College of Sports Medicine?
The decision came on a whim while having a conversation about personal training with a friend of mine. And it was like a lightbulb went off! This is perfect, I thought, this is some
thing I love, I'm passionate about, I can help people get to their goals and have a career I enjoy. Why didn't I think of this sooner!? With that, I started to do some research on the many, MANY different college's and courses you can take to get your Personal Trainers Certificate. I noticed in many of the lists of the top choices, that American College of Sports Medicine was always in the top and was stated to be considered the "Gold Standard" in certification for Personal Trainers, which is why I decided to go with them. Their
course was known to be one of the more in depth and tougher courses and I was up for the challenge. Also, their certificates are recognized globally giving me a wider variety of individuals, ways, and places I can train.
Where I am Now
I'm happy to announce that I'm now OFFICIALLY certified as an American College of Sports Medicine Personal Trainer and am accepting clients! I also now hold a First Aid & AED certification. Please check out my Personal Training Packages for all of the ways that I can help you to reach your goals.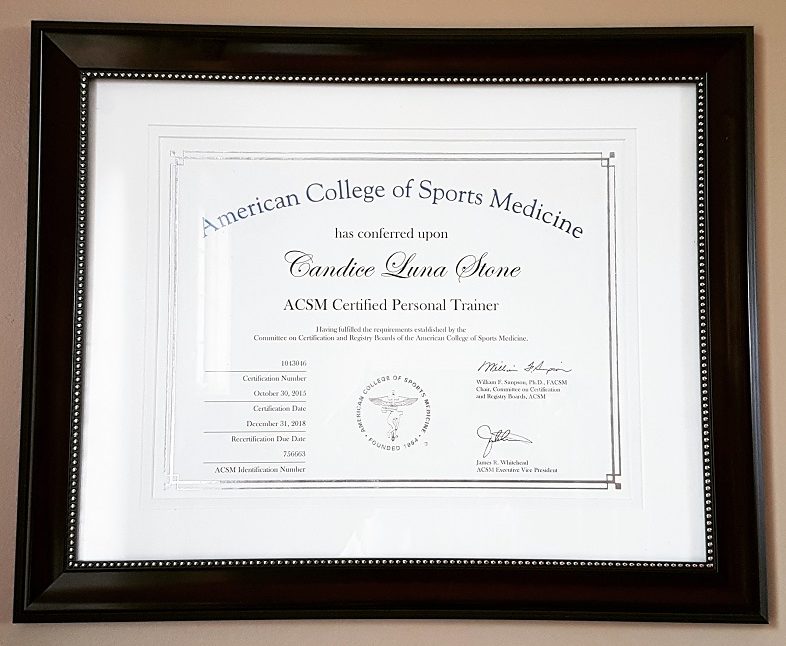 NESTA Physique & Figure Training Specialist
I'm pleased to announce that as of late December, I am now a qualified competition prep coach! I very much enjoyed the NESTA Physique & Figure Training Specialist course and successfully passed my exam! I'm still waiting on my official certificate to arrive in the mail but I cannot wait to get some clients to coach on their journeys to the stage. Please check out my shop page to see my coaching pricing!
ISSA Sports Nutrition Specialist
I enjoy learning and in this industry, you need to be constantly learning as things are ever changing and more and more information is being discovered. I've just recently completed my ISSA Sports Nutrition Specialist course and have just heard back with some amazing feedback from my professors on my course work and exam along with the news that I am officially certified!!! Now just waiting on my certificate in the mail, hopefully within the next few weeks! 🙂 The course was super extensive and informative. I learned lots and through this developed a whole new online coaching program offering extensive meal plans and check in's with my new found knowledge.
Never Stop Learning, Because Life Never Stops Teaching.
I'm now moving on to another Nutritional Course through Precision Nutrition. I've heard so many great things about this course in the industry and am all about expanding my knowledge. The more approaches and information and knowledge I have, the better I can customize my programs to suit my clients needs and goals.